Army Commercial Information Technology IDIQ CHS-6 Coming Soon
3/25/22
In February, the U.S. Army released a second request for information (RFI) from contractors that can provide services for the Common Hardware Systems 6th Generation contract (CHS-6). CHS-6 is an Indefinite Delivery Indefinite Quantity (IDIQ) contract for rapid procurement of total lifecycle system management solutions in support of the U.S. Army. The ceiling value is expected to exceed $4 billion and have a length of 10 years (4 base-years and 3 two-year options).
CHS-6 provides a streamlined and consolidated procurement of Commercial Information Technology (CommIT) including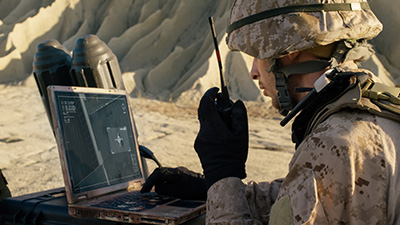 Commercial Off-The-Shelf (COTS) items, Non-Developmental Items (NDI), customizable sustainment strategies, components, continuous technology upgrades, and non-personal services. Items and services procured from this vehicle will be utilized to support a unified network for Multi-Domain Operations (MDO) and Joint All Domain Command and Control (JADC2). The contract provides the details for the needed equipment and services. This includes Basic Purchase (BP), Technology Insertions (TI), analyses, testing, studies, system integration/installation, logistics support, and engineering support.
Despite the previous generation CHS-5 having only one awardee, General Dynamics, EZGovOpps believes that, based on the latest RFI, may in fact be a Multiple Award Contract (MAC). There also appears to be provisions for small business set-aside awards.
As mentioned, General Dynamics is the incumbent on the $3.9 billion CHS-5 single-award IDIQ contract that was awarded back in September 2018. Approximately $1.5 billion has been obligated by the government to date over 669 task orders. The current IDIQ is set to expire in August 2023.
Some changes between CHS-5 and CHS-6 involve the elimination of ruggedized commercial IT hardware transport conditions and design/engineering services to assist with the technology placement process. There are some add-ons in the CHS-6 contract, including a requirement for contractors to ruggedize hardware.
If you are interested, there is an upcoming industry day on March 30th. You can read more by signing into your EZGovOpps account and visiting this link , or sign up for a 5-day trial today.