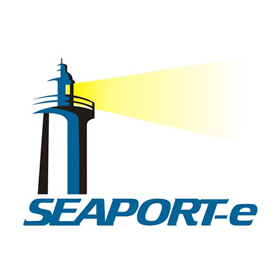 Seaport-e, since it's inception in 2001, has seemed to be a Multiple Award Contract that contractors have either grown to love…or hate.  For many large businesses, this IDIQ has been a very stable revenue generator, however, less than 20% of the prime contractors listed as awardees have won any awards at all through the vehicle.
Many contractors have sought to reorient their focus to such vehicles as the One Acquisition Solution for Integrated Services as well as a few other select MACs, in fact, moving forward, NAVAIR is set to shift their annual spending dollars (approximately $900M) from Seaport-e to OASIS and their own contract vehicle, PM CSS.
So, for all the contractors ready to abandon bidding on Seaport-e task orders altogether, fret not; the Department of the Navy has heard your cries!  Since the Navy determined it not prudent to eliminate Seaport, altogether they have planned to revamp the contract and attempt to boost its competitiveness among bidders through Seaport-NxG.  The Navy is largely seeking to revamp its contract vehicle through consolidation, lifting many bid requirements and increasing efficiency so that a smaller, vetted pool of contractors are able to bid competitively on a larger sum of task orders.
What is changing with Next Generation Seaport?
REMOVAL OF ZONES: Although 7 Zones are to be maintained based on ordering office locale (ordering offices are being reduced from 121 to 75), awardees will face no zone restrictions and will not be required to register in any specific zone to bid on a task order
CONSOLIDATE FUNCTIONAL AREAS: The Navy is keeping the functional areas intentionally broad in scope to allow for wider inclusion and increased responses regarding task order competition
REGULATE VEHICLE ENTRY (and exit): Awardees are required to have past performance with the Department of the Navy (not necessarily from Seaport-e) within the past five years in at least one of the functional areas.  Vendors who have not bid on any task orders within the 5-year base period may not be awarded any of the 5 potential option years and may be off ramped
INCREASED EFFICIENCY: Relating to the new, consolidated offices and zones, new mandatory standard operating procedures are to be issued to all ordering offices geared towards cutting government costs and drastically decreasing the timeline from bid to award.
DIRECT AWARDS: NAVSEA will potentially allow for direct ordering authority for 8(a), HubZone, SDVOSB & WOSB
FLEXIBILITY REGARDING CONTRACT TYPES: Over half of the contracts awarded under Seaport-e were Cost Plus Fixed Fee followed by a quarter of the contracts which were Firm Fixed Price; Seaport-NxG will offer more flexibility to the ordering offices so we are projecting to see an up-tick in other awarded contract types
Naval Air Systems Command (NAVAIR) will not use Seaport-NxG, they are shifting ($900M in annual spending) to OASIS and PM CSS (NAVSUP will not use the Seaport-NxG vehicle either)
Seaport-e & NxG
There are currently 934 orders totaling $8.7 billion expiring on SeaPort-e beyond October 1, 2018
Naval Air Systems Command (NAVAIR) will not use Seaport-NxG, they are shifting ($900M in annual spending) to OASIS and PM CSS (NAVSUP will not use the Seaport-NxG vehicle either)
The two functional areas on Seaport-NxG are to be reduced to Engineering Support & Program Management Support, supported by 23 sub-categories; all of which will fall under NAICS 541330
20% of total obligated dollars under a contract are required to be subcontracted to small businesses broken into the following criteria:

5% Small Disadvantaged Business
5% Women-Owned Small Business
3% HUBZone
1.5% Service Disabled Veteran owned Small Business
5.5% general Small Business designation
SeaPort Next Generation will have a $21 billion ceiling over 10 years; a Five-year base period followed by a five-year option period.
NO joint ventures
Functional Areas
Engineering Support Services:

Electrical and Mechanical, Engineering Support
System Engineering and Process Engineering Support
Software Engineering, Development, and Programming Support
System Safety Engineering Support
In-Service Engineering, Fleet Introduction, Installation and Checkout Support
Industrial Engineering Support
Chemical and Biochemical Engineering Support
Measurement Facilities, Range, and Instrumentation Support
Interoperability, Test and Evaluation, Trials Support
Research and Development Support
Modeling, Simulation, Stimulation, and Analysis Support
Prototyping, Pre-Production, Model-Making, and Fabrication Support
System Design Documentation and Technical Data Support
Reliability, Maintainability, and Availability (RM&A) Support
Inactivation and Disposal Support
Program Management Support Services:

Financial Analysis and Budget Support
Quality Assurance (QA) Support
General Program and Administrative Support
Technical Training Support
Professional Development and Training Support
Analytical and Organizational Assessment Support
Database Administrators
Multimedia and Graphic Design Support
Supply and Provisioning Support
Logistics Support
Configuration Management (CM) Support
Information System (IS) , Network and Web Development Support
General Information Technology (IT) Support
Computer and Information Security and Systems Analysis and Management Support
With proposals due to the Naval Sea Systems Command on July 2nd, time is of the essence.  For any questions about this major contract or for help determining which re-competes may flow through this vehicle do not hesitate to reach out to any EZGovOpps representative for guidance.