CATTS is Coming Soon, $1.5B IDIQ from the Dept. of Commerce
5/11/22
This large vehicle has been pushed back to an undetermined date, but it's a large one that should be on your radar if you handle BD for an IT firm. Previously expected to drop in June/July, the Commerce Acquisition for Transformational Technology Services (CATTS) is a multiple-award contract (MAC) IDIQ vehicle being issued by the U.S. Department of Commerce (DOC). It was announced on back in November of 2021 and since then there have been 13 amendments.
The task orders in CATTS will be firm-fixed-price (FFP) or time-and-material/labor-hour basis and may also be performance-based. The period of performance will be ten years with a single base year and nine option years. The purpose of this vehicle will be on reducing costs related to both software and hardware modernization during planned three-to-five-year technology updates within DOC while expediting long-term business goals.
CATTS has six different task areas: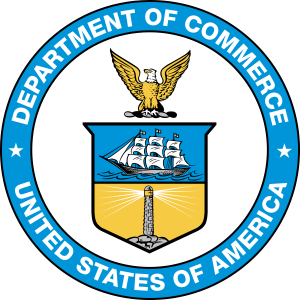 Task Area 1: Chief Information Officer (CIO) Support
Task Area 2: Digital Document and Records Management
Task Area 3: Managed Service Outsourcing and Consulting
Task Area 4: IT Operations and Maintenance
Task Area 5: Information Technology Services Management
Task Area 6: Cyber Security
As you can see, plenty of different service sectors are covered in the information technology space. CATTS is a brand-new federal vehicle so there are no incumbents in place. If you'd like to review further information about the vehicle and associated requirements, please sign up for a 5-day trial of EZGovOpps.
SOLICITATION SUMMARY:
Total Small Business (SB) Set-aside (FAR 19.5)
Contract Type: Multiple-Award IDIQ
Period of Performance: 10 years total (1 base year and 9 option years)
Start Date: Approximately Fall 2022
NAICS: 541519 – Other Computer Related Services
Task Orders: Firm‐Fixed‐Price or Time‐and‐Material/Labor Hour
Standard Task Order Value: $100K – $10M on an annual basis – $1.5 billion in total