The Department of Homeland Security (DHS) awarded 39 companies for the second-generation Tactical Communications contract (TACCOM II). The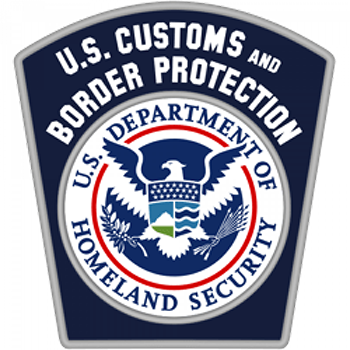 ceiling on the contract is $3 billion and is expected to last 5 years. The first-generation TACCOM also had a ceiling of $3 billion, but the actual spend was roughly $774 million per EZGovOpps data.
Agencies other than DHS can leverage TACCOM II to order delivery of commodity items as they are made available from General Services Administration (GSA) and commercial catalogs. The awards for TACCOM II fall into two categories: Technical Category 1 (TC1) for equipment such as satellites, radios, supporting infrastructure, software, and other end-user products. The second category, Technical Category 2 (TC2)  is reserved for services such as project management, spectrum support, maintenance, installation, repair, and deployment.
Six companies were awarded for both categories. They were: Commdex, Harris Corporation, IT Tech Direct, Motorola Solutions, Rockwell Collins (Now Collins Aerospace) and Tribalco. The whole list of awardees separated by category are below:
Technical Category 1 (TC1) – Equipment:
ACG Systems Inc.
ADS Inc.
AEG Group
CE Acquisition (does business as Procom Communications)
Commdex Consulting LLC
Cynergy Professional Systems
Eastern Communications
Edge Technology Distributors
EF Johnson
Harris Corp.
Hughes Network Systems
Inmarsat Government
IT Tech Direct
Knight-Sky
Micro Tech
Motorola Solutions
Technical Category 2 (TC2) – Services
New Tech Solutions Inc.
Red River
RELM Wireless
Rockwell Collins (now Collins Aerospace)
Telephonics Corporation
Tribalco
Ultisat
Services category winners are:
ACET
Acquisition, Research and Logistics
AT&T
Black & Veatch
CACI International
CDS2
Chartis Federal
Commdex Consulting
Cynergy
Eyak Tek
Federal Engineering
General Dynamics
Harris Corp.
IT Tech Direct
Long Wave
Motorola Solutions
Procom Communications
Rivada Port Graham
Rockwell Collins
SimpleCom Solutions
Soft Tech Consulting
Tribalco
To learn more about TACCOM II and its associated awardees, please visit this link if you are subscribed to EZGovOpps (you must be signed in), or start your free five-day trial today.