Upgrade for a Powerful PWin Calculation Model
The Pwin Calculator for Platinum subscribers is an opportunity analysis decision matrix to help your business development team establish and use a vetted, consistent and disciplined approach to determining objectively which opportunities your company should pursue.
It can be customized to reflect your company's philosophy, risk tolerance and strategic objectives.
The benefits are:
Alignment of the thinking of all business development stakeholders
Ability to track over time the progress and viability of a given opportunity through the pipeline
More efficient utilization of business development resources
Increased ROI on business development investments
Scale2Market
The PWin calculator is designed and provided by EZGovOpps Benefit Team Member Scale2Market. Scale2Market helps businesses strategically position their products and services in the federal marketplace and to execute a custom, disciplined business development framework that wins profitable government contracts.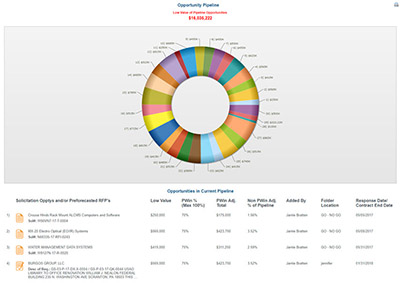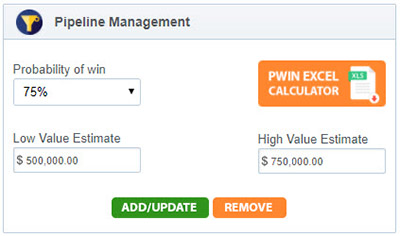 Adding PWin Calculations to your Pipeline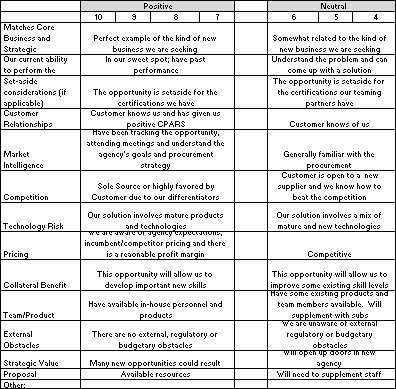 A glance at a portion of the PWin Excel Model.