The Army awarded 22 companies for the up to 10-year, $5.1 billion Global Tactical Advanced Communication Systems II (GTACS II). Nearly all companies that provided proposals were awarded by the Army Contracting Command, with only two not selected.
GTACS II is a follow-on vehicle to the $10 billion GTACS which was awarded to 20 companies in 2012. Companies that were on the original vehicle and not on this second iteration include: CACI, L3 Harris Technologies, Lockheed Martin, Northrop Grumman, Raytheon, Rockwell Collins, and SAIC.
GTACS II purpose is to provide IT hardware and services supporting communications used by soldiers. This new version is designed to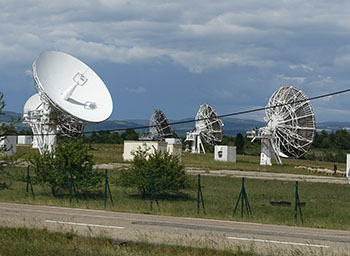 provide a faster acquisition cycle with procurements taking appx. 120 days versus the original GTACS' 9 months, making things more efficient and less costly for the Army.
The vehicle can be utilized by both civilian and defense agencies. Task orders will consist of software and hardware engineering, program management and analysis, systems engineering, and supply chain management support. This will support the Army's Program Executive Office for Command, Control, Communications-Tactical (PEO C3T). PEO C3T will be modernizing and acquiring the tech needed for the service's tactical information networks from its headquarters located at Aberdeen Proving Ground, Maryland.
In this new iteration, the Army has divided the services into five separate task areas. Three of the five are intended to take place in a progressive series, with each one building on the last. These task areas cover a program life-cycle across R&D, production and deployment, sustainment, and disposal phases. The fourth and fifth task areas include special projects and tasks for small businesses.
The winners are:
Adams Communication & Engineering Technology Inc., Reston, Virginia
Advanced Technology Systems Co., McLean, Virginia
Boeing, local offices in Crystal City, Virginia
CopaSat LLC, Tampa, Florida
GATR Technologies Inc., Huntsville, Alabama
DataPath Inc., Duluth, Georgia
Envistacom LLC, Atlanta, Georgia
Fairwinds Technologies LLC, Annapolis, Maryland
General Dynamics, Reston
Globecomm Systems Inc., Hauppauge, New York
Kratos Technology & Training Solutions Inc., San Diego, California
NewSat North America LLC, Indian Harbour Beach, Florida
Nexagen Network Inc., Morganville, New Jersey
PAE National Security Solutions LLC, Fredericksburg, Virginia
Quantum Research International Inc., Huntsville, Alabama
Serco Inc., Herndon, Virginia
STS International Inc., Berkeley Springs, West Virginia
Telecommunication Systems Inc., Annapolis, Maryland
TMC Design Corp., Las Cruces, New Mexico
Trace Systems Inc., Vienna, Virginia
Tribalco LLC, Bethesda, Maryland
Ultisat Inc., Gaithersburg, Maryland