The U.S. Army released a request for information (RFI) for the Common Hardware Systems (CHS-6) contract back on February 14, 2020 and just recently posted a second RFI on January 26, 2021. Based on the previous contract, the length will be five-years and have a value of approximately $4 billion. It is for commercial IT hardware and services and was previously a single-award indefinite-delivery/indefinite-quantity (IDIQ) contract held by General Dynamics. It was awarded in September of 2018 and will expire in August 2023.  General Dynamics has secured just over $1 billion on more than 400 task orders in the current IDIQ.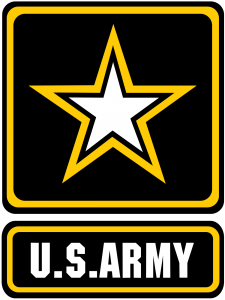 Per the most current RFI, it appears this 6th generation release of CHS will be a multiple-award contract (MAC) and there will be awards for small business set-asides. The Army will be accepting responses to the RFI through February 16th and will be hosting an industry day on or before March 30th to offer interested vendors additional information. The purpose of the RFI is to inform the industry about the CHS program office and the CHS-5 contract, gauge interest for a competitive follow-on, and utilize feedback to shape development of an acquisition strategy and contract requirements.
The current CHS-5 contract provides commercial non-developmental, modified commercial off the shelf (COTS) ruggedized/militarized IT hardware and services to a variety of Army, Department of Defense (DoD), and Federal Government organizations utilizing Firm Fixed Price (FFP) Delivery Orders and FFP and Cost Plus Fixed Fee Task Orders issued against a single award IDIQ contract. CHS-5 is a five-year contract consisting of a three-year base ordering period and two, one-year option periods.
The CHS-5 contract accounts for products from hundreds of commercial IT hardware original equipment manufacturers. Examples commercial IT hardware typically obtained via CHS-5 include servers, laptops, routers, switches, radios, storage appliances, displays, vehicular intercommunication systems, storage cases, installation kits, various cabling, batteries, operational transit cases, and uninterruptible power supplies. Recipients of CHS-5 equipment are located across the United States and U.S. Army outside continental United States locations including active theaters of operations.
If you are interested in learning more about the current contract or the new RFI, please sign into your EZGovOpps account and visit these links or sign up for a five-day trial today.