The Department of State released a pre-solicitation for an 8(a) designated opportunity which includes the acquisition of vehicles, maintenance and repair of vehicles, and translation services. This is a multiple-award IDIQ (indefinite-delivery, indefinite-quantity) contract with the RFP (request for proposal) expected to be release on or about March 2019. It is expected that three awardees with the 8(a) set-aside will be awarded for this five-year IDIQ, and there is a potential 6-month extension period.
This requirement has already been accepted into the 8(a) Program by the Small Business Administration (SBA). As reinforced in the most recent 12-11-18 Q&A responses, ONLY 8(a) small business concerns will be considered for award. The Government intends to utilize FFP (firm-fixed-price) for procurement.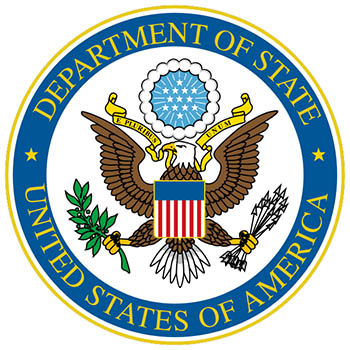 The government is referencing this contract opportunity as "INL/WHP IDIQ'S – Functional Area 6 – Vehicles", INL/WHP being International Narcotics and Law Enforcement Affairs Western Hemisphere Programs. It will require multiple program teams to successfully restrict the movement of illegal narcotics, control irregular migration, reduce activity of trans-national criminal organizations (TCOs), augment security at land, air, and sea ports of entry, improve the work of law enforcement, and meet INL's previously described vision, mission, and goals/objectives.
Regarding place of performance, there are no geographic limitations for delivery orders to be awarded under this contract. The Government expects most delivery orders awarded under this contract to be outside the United States in mostly Western Hemisphere countries.
The awardees should be able to manage the unique business risks associated with international environments such as exposure to labor disputes, political unrest and/or unstable local politics, export and import compliance especially with ITAR regulated products and services, and items controlled under EAR (Export Administration Act), geographical concerns, and differing legal systems.
For vehicle provisioning and maintenance, quite a few categories are within the main performance areas of the RFP, including:
Sedans, Pick-up Trucks, SUVs, Trucks, Buses, Vans, and Other Passenger and Cargo Vehicles
Law Enforcement Vehicles and Accessories
Special Vehicles and Accessories
Aircraft Ground Support Vehicles and Equipment
Fuel and Petroleum Tank Trucks and Accessories.
Low-speed Vehicles.
Maintenance, Construction, and Forestry / Mining Vehicles, Machinery, and Equipment.
Miscellaneous Vehicles and Equipment.
Trailers and Attachments
Provision and/or Installation of Miscellaneous Accessories
Maintenance and Repair Services
Ancillary Supplies and Supplies
Vehicle and Equipment Rental and Leasing.
Operation of Special Purpose Vehicles / Equipment
Training and Knowledge Transfer
For translation services, the Government expects services, maintenance manuals, and the like to be delivered in the local language. It is up to the contractor to determine how to meet this requirement.
If you're an EZGovOpps member and would like to read more about this IDIQ and monitor future activity, please visit this link, otherwise you can sign up for a free five-day trial.