The General Services Administration has taken note that Geospatial information has been trending upward in importance for federal agencies. They are addressing this by adding eleven trusted vendors that can provide "Earth Observation Solutions" via Schedule 70 under a newly created special item number.
BPAs were awarded to the following companies: Carahsoft, DigitalGlobe Intelligence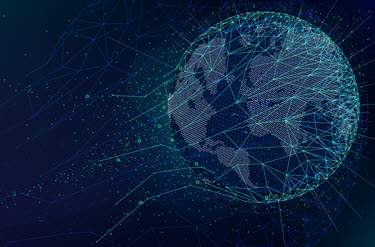 Solutions, General Dynamics Information Technology, Geographic Services, Harris Corporation, Hexagon U.S. Federal, Leidos, MDA Information Systems, Observera, Sanborn Map Company and Wiser Imagery Services.
Schedule 70 is an information-technology-based initiative which allows the government to purchase products and services from contractors more efficiently via schedules and contracts. This includes blank purchase agreements (BPAs) which GSA will be leveraging in this case.
This has been arranged by the National Geospatial-Intelligence Agency (NGA) so that the buyers there can access commercially available, unclassified data via the GSA's Multiple Award Schedules Program. The initiative, which was kicked off in 2016, is called CIBORG program, which stands for "Commercial Initiative to Buy Operationally Responsive GEOINT". Federal contractors do not need to have a special acquisition capability as everything can be furnished completely through the GSA, no Federal Acquisition Regulation process necessary.
The NGA's reason for taking this more flexible approach is that geospatial-intelligence is a relatively new industry and is more transitional than something like a large defense contractor, so long-term contracts wouldn't necessarily make sense.