If you're a federal contractor who specializes in IT, GSA's 2GIT is likely on your radar. With a contract duration of five years and a scope between $1.1 and $5.5 billion, it's not small by any means. 2GIT stands for Second-Generation Information Technology. It is used to make blank purchase agreements (BPAs) to provide the government a quick and effective method to order IT hardware and software commodities, as well as supplies and services at reduced prices.
Per the recent 2GIT Industry Day, the specific types of IT products that will be available through 2GIT BPAs include Client Computing Devices, Peripherals, Data Center Equipment, Storage, Communications Equipment, Electronic Equipment, Fiber Optic Equipment, Ancillary Supplies and Service options and associated software.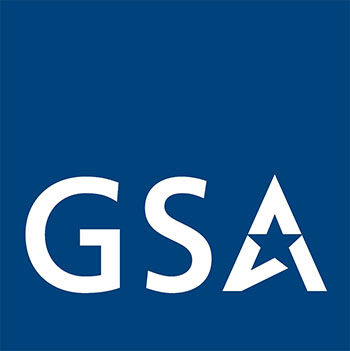 The Multiple Award Schedule (MAS) contract BPAs get rid of costly and time-consuming processes for the government such as finding sources, creating tech docs and solicitations, and evaluating offers. The 2GIT acquisition process will be conducted via GSA eBuy and is available to all vendors who are on IT Schedule 70. All GSA Schedule 70 SINs contract holders are eligible, including 132-8, 132-12, 132-32, 132-33, 132-34 and 132-40. It's expected that the government will award 3 to 5 Multiple Award BPAs per BPA pools for a total of 15 to 25 awards.
The five 2GIT BPA Pools are:
• Pool One – Client Computing Devices and Servers.
• Pool Two – Network/Data Center Equipment
• Pool Three – Audio Visual and Video Teleconference Equipment
• Pool Four – Land Mobile Radios (Motorola Brand Name)
• Pool Five – Full IT Products (Cisco Brand Name) including: Network/Data Center Equipment, Peripherals, Communications Equipment and Ancillary Supplies/Services.
It is expected that companies will be awarded based on Lowest Price Technical Acceptability (LPTA), as well as technical sub-factors including supply chain capabilities, socio-economic status, and non-market basket (commodity) item discounts.
Additional 2GIT key award factors include:
• Gray-market items are not acceptable. Vendors must be able to source products directly from the original equipment manufacturer (OEM) or an OEM authorized channel partner such as a distributor
• Vendors must demonstrate its ability to provide secure delivery to CONUS and OCONUS locations
• Discounts offered must be equal to other agency IDIQ or GWAC contracts
• Standardization of product listings on GSA Advantage
• Standardization of laptop/desktop configurations using standard FSSI configurations for base units and GSA online configurator for upgrade options and accessories to base units
If you'd like to read more about the 2GIT BPAs and see information from our analysts, please visit this link if you have a subscription to EZGovOpps or sign up for a free five-day trial here.
-Bryan Fox, EZGovOpps Federal Market Intelligence