GSA Announces Alliant 3 IT Contract for Q4 2022
6/19/2022
The General Services Administration (GSA) has announced that market research for the quickly developing Alliant 3 IT contract vehicle making great progress. Companies that provide information technology products and services will want to take note. The current trajectory is to release the draft solicitation in the fourth quarter of the calendar year.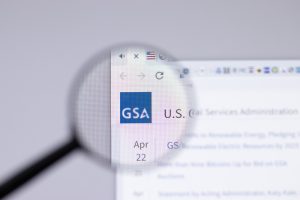 The previous iteration, Alliant 2, began in 2018 and a total of 61 companies were awarded a seat on the vehicle. So far it has seen 465 task order awards representing more than $36 billion in estimated value. For small businesses, approximately $1.3 billion in subcontracting has been awarded. At least 100 federal agencies have utilized the contract. GSA has recently boosted the award ceiling from $50 billion to $75 billion given the high  demand from agencies for IT solutions and services. Spending is planned to reach $65 billion in its sixth year.
The big hitters on Alliant 2 are the usual suspects, including CACI, Booz Allen Hamilton, General Dynamics, and SAIC which is now Leidos. The agencies most heavily using the vehicle are the Federal Acquisition Service, Internal Revenue Service, Air Force, and the Transportation Security Administration.
Sadly the $15 billion Alliant 2 Small Business contract never saw the light of day due to a full year of protests. In 2018, the Virginia-based IT company Citizant, Inc. successfully landed a rescission of all 81 awards. They reported that there were concerns with contracting officer biases and indicated that the GSA scored bid pricing without clear criteria. The company also provided evidence that GSA improperly credited competitors' bids for using satisfactory cost accounting systems.
GSA effectively terminated the small business variant thereafter. The Polaris small business vehicle is effectively a mulligan for Alliant 2 Small Business. There were some concerns about the grading of the mentor-protégé and joint venture relationships. GSA has re-released the solicitation as of June 30th with updates to the mentor-protégé and joint venture proposal requirements, the definition of relevant experience and the documents needed to establish the mentor-protégé or joint venture relationship.
Some of the emerging technologies which are likely to be on Alliant 3 are:
Artificial Intelligence (including Predictive Analytics, Machine Learning)
Automated Technologies (including Robotics Process Automation)
Block Chain (including Distributed Ledger)
Cloud Services (including Migration Services and Cloud Risk Management)
Cyber Security (including Security Assessment Services, Zero Trust Architecture Services, etc.)
Edge Computing (including 5G implementation, Internet of Things, etc.)
Immersive Technologies (including Augmented, Virtual Reality, etc.)
You can learn more about Alliant 2 awards, task orders, Polaris Small Business, and the latest information about the upcoming Alliant 3 using EZGovOpps. Get started with a 5-day trial today.