LogHOUSE Housing IDIQ Contract Holders Selected by DHS & FEMA
3/14/2023
Six contractors have been selected by the Department of Homeland Security (DHS) and the Federal Emergency Management Agency (FEMA) for the Logistics Housing Operations Unit Installation, Maintenance, and Deactivation (LogHOUSE) indefinite-delivery indefinite-quantity (IDIQ). The NAICS associated with this contract is 236220: Commercial and Institutional Building Construction. It is a Partial Small Business Set-Aside. The period of performance is five years and there is an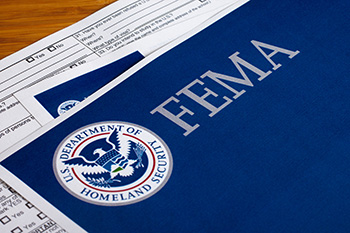 option for a six-month extension. The total estimated value: $2.7B.
The contract is for current non-personal services which include hauling, installation, and maintenance for Transportable Temporary Housing Units (TTHUs). This includes deactivation support, development, and construction of group sites for the survivors of catastrophic events. These contracts are given to firms who have the unique ability and capacity to respond rapidly by delivering housing support services that can span several direct housing operations anywhere within the Contiguous 48 United States (CONUS).
Various tasks associated with the LogHOUSE IDIQ include the transportation and installation of TTHUs to group sites, commercial park sites, and private sites, staging area management and support (staging area design and construction, and staffing and operations), site inspections for potential placement of temporary housing on private sites, temporary hoteling of occupants, maintenance and deactivation (resources tracking, monitoring, and inventory management), transportation, unit upkeep and maintenance for TTHUs and deactivation and removal of TTHUs.
The LogHOUSE EZGovOpps Analyst Update from March 10th is as follows:
The six (6) contract holders are: Contract 70FB8018D00000010: APTIM FEDERAL SERVICES LLC, 150 Royall Street., Suite 103, Canton, MA 02021 Contract 70FB8018D00000011: CH2M FACILITY SUPPORT SERVICES LLC, 2551 Dulles View Drive, Suite 700, Herndon, VA  20171 Contract 770FB8018D00000012: DISASTER SOLUTIONS ALLIANCE LLC, 12420 Milestone Center Drive, Suite 150, Germantown, MD 20876 Contract 70FB8018D00000013: MLU SERVICES INC, 573 Hawthorne Ave, Athens, GA 30606 Contract 770FB8018D00000021: WINDSTORM MITIGATION INC, 916 N Monroe Street, Tallahassee, FL 32303 Contract 70FB8018D00000022: TIMBERLINE CONSTRUCTION GROUP LLC, 87 Pardue Rd., Pelham, AL 35124
To learn more about the individual contracts and get additional information on the awardees, please sign into your EZGovOpps account and click the above links or sign up for a 5-day trial.