The Naval Air Systems Command (NAVAIR) located in Patuxent River, MD, had announced back on March 13th, 2020 its intention to procure supplies and incidental services competitively to support Program Manager Strike Planning and Execution Systems (PMA-281) software/hardware development and sustainment efforts. That came to fruition recently with twelve awardees announced (see below for details). The contract ceiling is $498 million with an expected 5-year duration.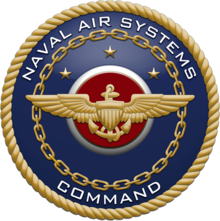 PMA-281 provides warfighter strike planning and execution capabilities via operationally relevant, programmatically-sound material solutions. PMA-281 is responsible for the procurement and life cycle management of a range of mission planning, control system and execution tools that are developed and integrated in partnership with other NAVAIR program offices, other Services, and foreign nations.
The scope of the PMA-281 Hardware and Software Development and Sustainment Multiple Award Contract (MAC) IDIQ includes development, integration, test and evaluation, deployment/delivery, modifications, and operations/sustainment of hardware and software products supporting both PMA-281 domestic and Foreign Military Sales (FMS) programs. The PMA-281 product lines range from ACAT-IC to ACAT-III in size, with the typical PMA-281 program is ACAT-II. For more information on the different Army acquisition programs, visit here.
Contract deliverables are expected to include feasibility studies, hardware and software designs, analyses, technical/programmatic documentation, development/fabrication, code delivery/deployment, engineering change proposals to existing products, training documentation and products, help desk support, hardware and software correction of deficiencies, and operations and sustainment products.
Awardees
American Electronic Warfare Associates
BAE Systems Information Solutions
DCS Corp.
Gnostech
Long Wave
Monterey Technologies
Northrop Grumman
Perspecta
Raytheon Intelligence, Information and Services (division now part of Raytheon Technologies)
Solute
Tyonek Engineering and Agile Manufacturing
Young's Engineering Services-Kihomac joint venture
Previous Incumbents (Please sign in to EZGovOpps to visit links and overviews)
Awards to Date for the Previous Contract: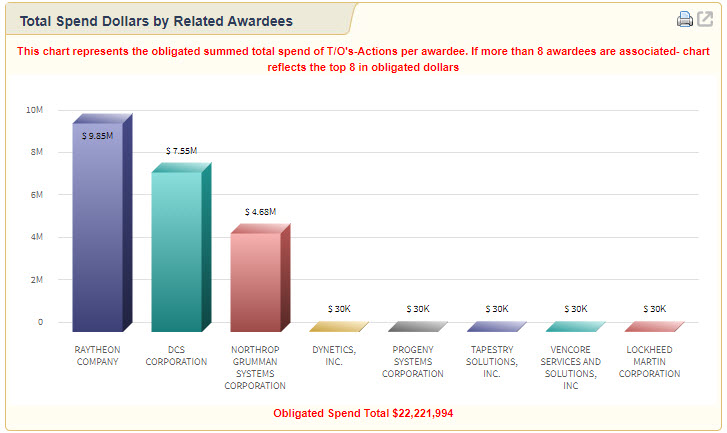 For additional information on PMA-281, please sign up for a free trial to EZGovOpps or sign into your account and visit this link if you are already a member.