Small Disadvantaged Businesses to Benefit Under Biden Administration
10/27/23
In a recent memo issued this week by the Office of Management and Budget, the federal government has set ambitious targets for supporting small disadvantaged businesses. The primary objective is to allocate 13% of its contract spending to these businesses in FY2024. This directive aligns with a broader goal set by the Biden Administration earlier this year, aiming for the government to eventually award 15% of federal procurement dollars to these businesses by FY2025. This objective also requires the Small Business Administration to collaborate with agencies and set targeted goals and expectations.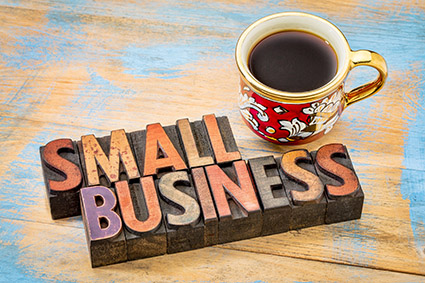 For FY2022, federal agencies achieved a record $69.9 billion in awards to small disadvantaged businesses. This accounts for over 11% of all contracting dollars, roughly a $7.5 billion increase from the previous year. Agencies also increased spending across the board on programs designed to enhance contracting opportunities for historically underrepresented populations and small businesses in general.
Shalanda Young, the director of the Office of Management and Budget (OMB), emphasized the importance of using the federal government's purchasing power to foster economic growth in underserved populations. This approach is a central element of the Biden Administration's equity agenda and fits the overall economic plan to bolster small businesses and enhance the nation's supply-chain resilience. She noted the 8(a) Business Development program at the SBA as a crucial gateway for expanding access to the federal marketplace, particularly for businesses that have faced past discrimination. She urged agencies to continue promoting access to contracts for HUBZone businesses, women-owned small businesses, and service-disabled veteran-owned small businesses, as these groups often overlap with small disadvantaged businesses.
Additionally, the General Services Administration (GSA) and SBA announced a joint effort to create a pool of small disadvantaged businesses in the 8(a) program, facilitating their access to contracts under the GSA's Multiple Award Schedule Program. Not everything is rainbows and butterflies for the 8(a) program, however. A significant shift occurred when the U.S. District Court for the Eastern District of Tennessee ruled that the Small Business Administration's practice of automatically granting a rebuttable presumption of social disadvantage to specific individuals violated the equal protection rights of government contractors who were not part of a minority group.
It's hard to know how it will play out given the ruling is at loggerheads with the Biden administration. Outside of the 8(a) Program, the OMB will collaborate with the SBA, the National Economic Council, the Domestic Policy Council, and other stakeholders to advance initiatives aimed at diversifying the government's small business goods and services providers.
To locate contracts that match your set aside status and to get competitive information on them, get started with a 5-day trial of EZGovOpps with full access.