Air Force adds $2.6B to WE&C Engineering & Construction Services Contract
11/10/2023
The U.S. Air Force is set to enhance the funding capacity of a potential $2.6 billion global engineering and construction support services contract over eight years by approximately $1.8 billion. This adjustment aims to raise the ceiling value of the Worldwide Engineering and Construction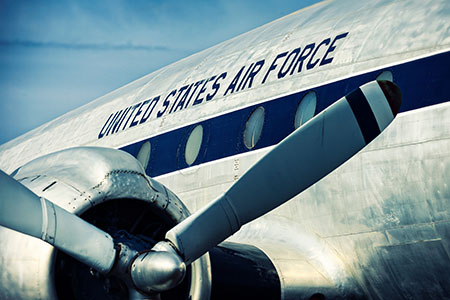 indefinite-delivery/indefinite-quantity (WE&C IDIQ) contract to $4.4 billion, covering the remaining option years and providing crucial support for the Facilities, Sustainment, Restoration, and Modernization program. The decision, outlined in a special notice released on Monday, is anticipated to sustain repair efforts for facilities damaged by a typhoon at Andersen Air Force Base in Guam. Additionally, it aims to address the requirements of foreign military sales and the Defense Logistics Agency. 
The 772nd Enterprise Sourcing Squadron within the Air Force expects that this modification to the WE&C multiple-award contract's (MAC) total ceiling value will play a vital role in facilitating repair initiatives and meeting specified requirements. The IDIQ contract, which involves 11 companies, was initially awarded in 2017. The contract's option period commenced on Feb. 28, 2022, and is scheduled to conclude on Feb. 27, 2025, with the possibility of extending the ordering period for an additional six months until Aug. 27, 2025.  
WE&C's primary NAICS is 236220 – Commercial and Institutional Building Construction, and the primary PSC is Y1JZ – Construction of Miscellaneous Buildings. So far, the big winners are Gilbane Federal and Contrack ECC LLC, having won over 70% of the task orders thus far. Obligated spend is currently at approximately $1.4 billion. 
The firms currently on the WE&C are: 
AECOM Technical Services

AMEC Foster Wheeler Environment & Infrastructure Inc (now WSP USA Environment & Infrastructure)

CB&I Federal Services (now Aptim Federal Services, LLC)

CDM/CAPE (joint venture)

Contract ECC, LLC

Custom Mechanical Systems Corp

Gilbane Federal

Johnson Controls Federal Systems/Versar (joint venture)

Kellogg Brown & Root Services, Inc. 

Perini Management Services, Inc.

Portico Services, LLC
To learn more about the Air Force WE&C Engineering & Construction Services contract, or similar contract vehicles, get full access with a 5-day trial to EZGovOpps.